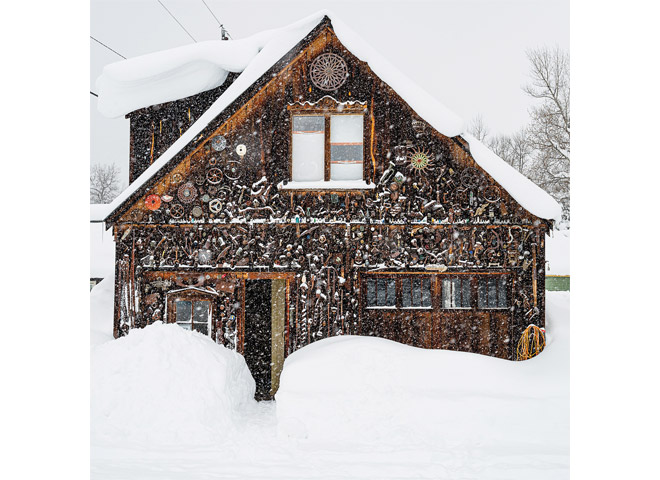 Stats:

71

0

Posted:

January 9, 2023

Category:

Real Estate
Crested Butte real estate market making a shift
Still running strong
[  by Mark Reaman  ]
A year ago, in the winter of 2021-22, Crested Butte real estate prices, like those in nice places around the country, seemed on a fast and endless rise. It seemed you could put a seven-figure asking price on anything and it would sell within a week with multiple offers. It was the definition of a "seller's market" and one local broker described that situation as "silly." Things are different this winter as the real estate boom has slowed down and while the market is certainly not busting, the volume has taken a step back.
We talked to three of the valley's leading realtors to get their perspective of what the market is doing this year, particularly this winter. They all say a combination of factors have made for a still strong market in a unique resort community, but the days of asking any price for the old miner's shack are over.
"There has definitely been a calming in the real estate market with buyers being more cautious and sellers still holding on to boom pricing," said agent Maggie Dethloff of Bluebird Real Estate. "The pull-back is multi-faceted: low inventory, rising interest rates, economic uncertainty, but with that said there is still a lot of interest in Crested Butte and Gunnison Valley."
Molly Eldridge, broker/owner at Coldwell Banker Mountain properties agrees. "The frantic market we had in late 2020 and most of 2021 has subsided for sure," she said. "This is true in all parts of the valley and actually throughout the state. Buyers are still very interested in owning something in the area, but are taking their time to find the right thing. Sellers can no longer put something on the market in whatever state and ask a premium. They need to take the time to make the property look as good as it can and take a look at recent sales prices to determine what price will be attractive to a buyer. It is not a buyer's market, but sellers are not in the driver's seat as much as they were."
Channing Boucher, broker associate with LIV Sotheby's International Realty said there has indeed been a bit of a pullback but that is not surprising given the boom of last year. "It's true. 2021 will go down as the biggest year ever for Gunnison County real estate sales," he explained. "We hit 744 residential sales and $622 million in sales volume. In 2020, our second biggest year ever, we reached 669 residential sales and $475 million in sales volume. Year to date in 2022 (November) we've realized 432 residential sales and $377 million in sales volume.
"This year has been strong all things considered," Boucher continued. "The volume is very good particularly if you look back in five-year increments. In 2017, considered our big rebound year from the lengthy recession, we realized 570 residential sales county-wide and $292 million in volume. Other than higher costs of borrowing, our market has a scarcity issue. We sold everything! And, many would-be sellers are not that excited to sell their property that is financed at 3% and go shopping for something else at 7%. So, folks are sitting tight creating more scarcity."
It isn't getting a lot cheaper
While the pace has slowed, the prices have remained relatively high given the low inventory. 
"I tell people that the atmospheric rise in prices has slowed, and that is a good thing," explained Eldridge. "The rate of increase was just silly and not sustainable. The days of pricing your house for 10-20% higher than your neighbor sold theirs for have passed, but prices still seem to be at or even slightly higher than recent sales rather than decreasing. We simply do not have a lot for sale right now, so sellers do not need to discount their homes to compete. It is unlikely that inventory will grow substantially in the near future. Property owners have a lot of equity in their homes and are likely to have a very low interest rate mortgage. So, the incentive to sell and buy something else has to come from external factors like a job change, divorce, etc. because it is tough to go from a 2.5% mortgage to paying 7% for less of a house – whether here or somewhere else."
"Resort markets tend to lag behind urban markets by 18-24 months so the expectation is that prices will come down," added Dethloff. "Due to low inventory buyers are not finding the property they want and are not willing to buy to "just buy." There is hope prices might come down. Buying vacant land brings with it uncertainties — a client purchased a lot two years ago and was quoted in the low $500's/square foot to build and now pricing for the same home is in the low to mid-$700's/per square foot."
Dethloff said vacant land sales have taken the biggest recent hit with 65% fewer sales in 2022 versus 2021. But she emphasized that any property priced under $1 million still draws strong interest and Mt. Crested Butte condos/townhomes sales remain strong.