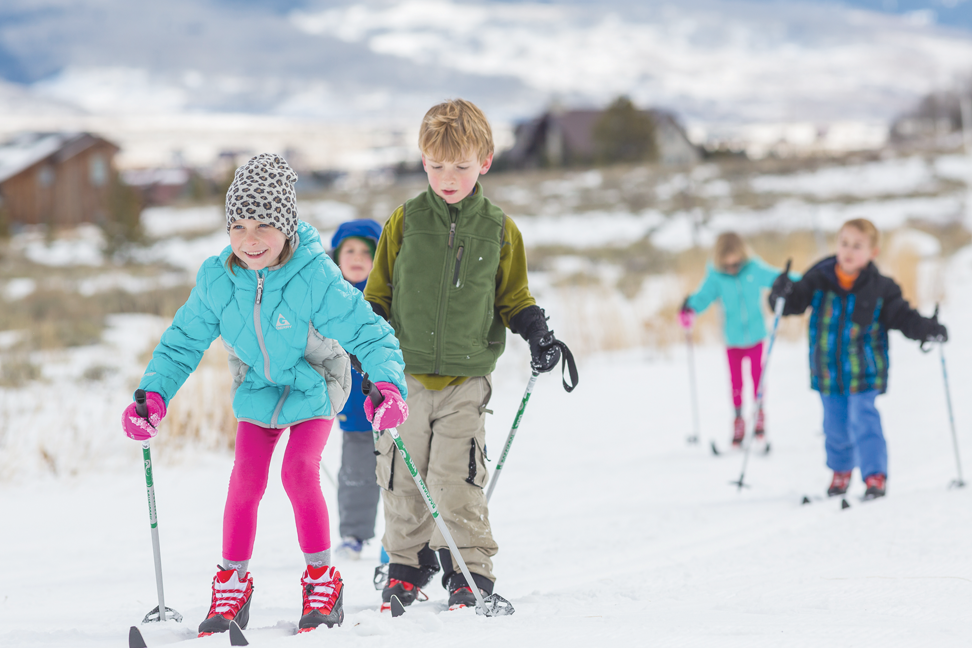 Stats:

1799

0

Posted:

July 1, 2019

Category:

What To Do
Kid-friendly fun
Fun for kids
There's no shortage of fun for kids of all ages in Crested Butte. Take a look at some of our favorite things to do with the kiddos, big and small.
Hit the playground
You won't believe how picturesque the playgrounds are in Crested Butte. Hit Rainbow Park on Eighth Street, in between Maroon and Elk. The view doesn't get any better than this. Let the kids tackle the climbing rock, play a little bit of soccer on the field or make their way up the spider's web at the playground. The all new Town Park playground will be unveiled this summer right behind the new Center for the Arts expansion project.
Head to the river
We love to walk to the river from Rainbow Park. It's just a short jaunt to the Rec Path behind the soccer field. Go cool off at the river under the bridge. And if you're feeling ambitious, you can follow the Rec Path all the way to Mt. Crested Butte, too!
Music in the mountains
Free Concerts
Take the kids to some free concerts this summer. Alpenglow at the Crested Butte Center for the Arts are on Monday nights from June 17 through August 19. Let the kids dance to their heart's content, rain or shine, starting at 5:30 p.m.
On Wednesday nights, free concerts continue up on the mountain at the Live! From Mt. Crested Butte series. Bring the kids to the shows at the Red Lady stage at the base area Wednesday nights from 5:30-7:30 p.m. June 26-August 14.
Music Festival
The Crested Butte Music Festival incorporates music education into its programming with its Music Kids Camp. It offers kids of all skill levels an opportunity to experience bluegrass music with folk instruments and culminates in a performance.
The Music Festival also presents the Opera Children's Chorus, a three-week intensive performance program for singers aged 8-18. Participants receive professional level training and experience, including performance opportunities in a showcase recital and appearances in the mainstage opera.
The Trailhead Children's Museum
This summer, don't miss your favorite art camps for kids ages 2.5 to 11! From nature-inspired art and science experimentation, kids will dive into art in Trailhead programs. Visit www.trailheadkids.org to learn about new camps, drop off programs, and parent-child classes, throughout the summer!
Action
On the mountain
The Adventure Park at CBMR is a great way to spend a day or afternoon with the entire family. The activities in the Adventure Park include mini golf, a bungee trampoline, climbing wall, and lift-accessed disc golf.
The kids can check out what it was like to be a miner at the new Tin Cup Mining Co. on the mountain. Kids can prospect for gems at the mining sluice.
At the top of Red Lady lift this summer is the 3D Archery Course where kids 7 and up can practice their archery skills.
And get the kids bouncing on the Zero Gravity BagJump. The resort will be setting up two scaffolding at 10 feet and 20 feet for kids and adults to jump into the cloud-like bag of air.
CBMR also runs Mountain Adventures for kids. More information on the program can be found at www.mtcbmountainadventures.com.
Town sports
The Crested Butte Parks and Recreation Department has no shortage of summer fun for kids – from volleyball and horseshoes at Town Park and baseball or kickball on one of the many fields. Kids can play tennis on the town courts, play some Frisbee golf or drop in to Crank's Tank at Big Mine Park. More info can be found at www.crestedbutterec.com.
Pinnacle Bike Series
Crested Butte Mountain hosts the free Powerade gO Pinnacle Bike Race Series on Wednesday nights from June 26-July 24 at the ski area base. The series features cross-country and downhill races for all ages and abilities. The series will be offering the Youth Pump Track for kids under the age of 6 at 5:15 p.m. The Youth Pump Track is designed to give children the opportunity to compete like their parents in a positive and fun environment.
CB Development Team
Crested Butte Devo is a local nonprofit program that focuses on mountain biking skill development, while building life skills. Programs are available for kids ages 8-14. Find more info online at www.crestedbuttedevo.com.
Learning never stops
Crested Butte Library
The Crested Butte Library is a true CB gem. Bring the kids to the library for Messy Mondays, Little Minds, and story times on Wednesdays and Fridays. And for a real treat, take the kids to the library on the first Fridays of the month throughout the summer for family film night. For more info, visit www.gunniosncountylibraries.com.
StoryWalk™
StoryWalk™ is a summer program that offers a unique way to connect to our natural areas through an engaging story. The Crested Butte Land Trust and the Old Rock Library have teamed up to deconstruct a children's book, page by page, and display the pages along a short section of the Lower Loop trail, just outside of town. Children walk from page to page, reading and exploring as they go. Visit cblandtrust.org/storywalk for more information. Three to six year old kids really enjoy StoryWalk.
RMBL Kid's Nature Camp
Through nature awareness games, hikes, art and literature RMBL has fun learning about the science and ecology of this spectacular mountain setting in Gothic. Campers learn how to observe, appreciate and ask questions about mountain ecosystems. Camp is for children ages pre-K through high school and runs from June to mid-August. Each week a new topic is investigated. For more information, visit www.rmbl.org.
Roots and Shoots
Mountain Roots "Roots & Shoots" is a summer youth program where young people explore, play and learn through a variety of hands-on, minds-on activities to increase their awareness and appreciation of the natural environment. Visit mountainrootsfoodproject.org for more info.
Letterboxing with the Land Trust
Letterboxing is a treasure hunt, complete with maps and clues, to guide you along some of our easily-accessible hiking and biking trails. Stop by the Crested Butte Land Trust office (308 Third Street, upstairs) or the Crested Butte Mountain Heritage Museum to pick up a map and begin your journey. You'll follow the clues to the hidden letterboxes, where you'll collect unique stamps made by a local artist. For kids 6 and up.
Mountain Heritage Museum
Walk back in time at the Crested Butte Mountain Heritage Museum. Let the kids learn about the history of Crested Butte, from the coal mining days to the beginning of the ski area. There is an amazing train display that the kids will love! The Museum is located in town on Elk Avenue.
Acting and Dancing
CB Mountain Theatre
The CB Mountain Theatre hosts its Summer Theatre Youth Program August 5-22 with Acting Up, for kids entering kindergarten through incoming third graders and Acting Out! for incoming fourth grade and up. They will be performing this year August 23-25. For more info, head to www.cbmountaintheatre.org.
School of Dance
Crested Butte School of Dance presents Dance in the Mountains from June 10-July 26. Classes are for all levels from little ones to adult in contemporary, hip hop, ballet, jazz, tap and more. More information is available at www.dancecrestedbutte.org.