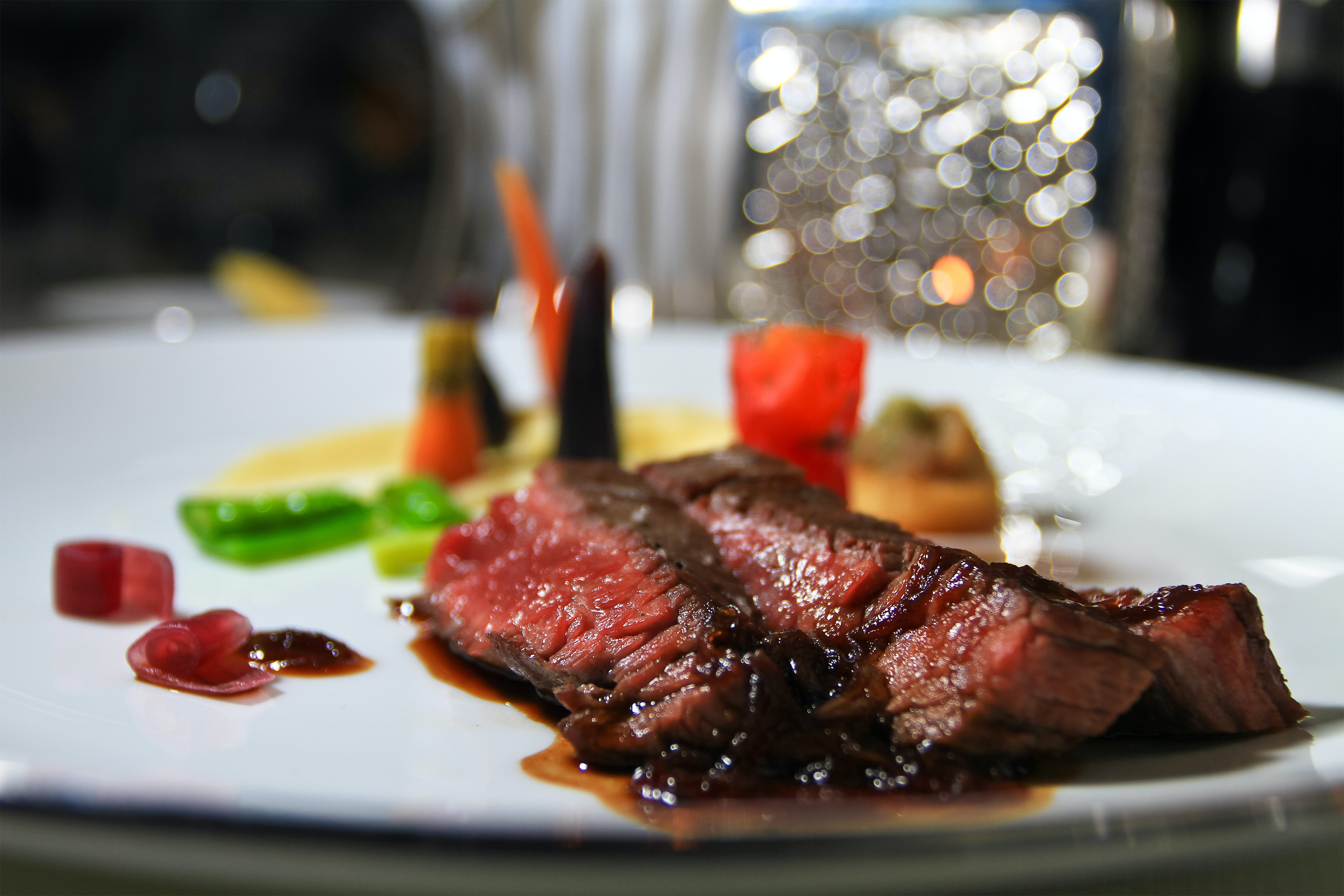 20/21 Dining Guide
Crested Butte
Camp 4 Coffee
Denver Post says, "Best Coffee in Colorado." "Best of the Butte" award every year. Stop by our historic license plate coal shed—the most photographed place in town and see for yourself! Locally roasted and fresh every day. Take a bag home! We ship all over to satisfied customers. We ship for FREE when you buy 5 pounds. www.camp4coffee.com.
Frank's Deli @ Creative Catering
525 Red Lady Ave, next to Clark's Market. Monday-Saturday 9:30 a.m.-6 p.m. Serving freshly prepared meals for large and small groups, using all natural and organic ingredients in our interesting seasonal soups, salads and side dishes, there's something for everyone! Find dinner ideas, seafood and specialty grocery items. Voted best sandwich made on freshly baked bread. Deli (970) 349-5011,
www.crestedbuttecatering.com.
Last Steep Bar & Grill
Voted Best Bloody Mary and Best Burger. A true Crested Butte original named after one of our favorite ski runs on the mountain. A family owned and operated restaurant, our specialties include freshly made salads, awesome appetizers, scrumptious sandwiches, delicious tacos, fine dessert, and the coldest beer in town. Check out our daily "chalkboard specials." We'll meet you at The Steep! Open daily at 11 a.m. located in downtown Crested Butte at 208 Elk Avenue. (970) 349-7007. Check out our website www.thelaststeep.com.
Marchitelli's Gourmet Noodle
Join your host Michael, for traditional, regional Italian cuisine passed down to Michael from his grandmother. In our cozy, relaxed atmosphere, you can enjoy dishes ranging from unique pasta and sauce combinations to seafood, veal, chicken and elk. Gourmet homemade desserts and a full bar and wine list. Open nightly from 5 p.m. Downtown Crested Butte. Reservations recommended (970) 349-7401.
Mikey's Pizza
Everybody loves Mikey's Pizza! We offer pizza by the slice, specialty pies, pasta, oven baked sandwiches, fresh salads and a variety of appetizers. We also serve breakfast all day with fatty breakfast burritos and egg sandwiches. Located across from the skate park, you can come pick it up or let us deliver to you. We are open 7 days a week. Delivery every night at 5 p.m. Mikey's pizza slices and breakfast items are also sold at True Value. Order online and view the full menu at www.mikeyspizza.net. Call in your order at (970) 349-1110.
Mountain Earth Organic Grocer
Mountain Earth is a full-service organic grocery store in the heart of Crested Butte. We have many home-made offerings coming from our small kitchen daily including hot, vegetarian organic soup. We also offer many gluten-free baked goods along with our classic healthy, fruit laden muffins. Mountain Earth also makes raw treats such as coconut macaroons with a twist, along with fresh salads ready to grab and go. Open daily from 8 a.m. to 8 p.m. at 405 Fourth Street. (970) 349-5132.
Paradise Café
Do you love coffee, bacon and Bloody Marys? Then come in and check us out! Feast on huevos rancheros or our famous Maui pancakes with buttermilk, buckwheat or gluten free batter. Wash it all down with an espresso, latte or smoothie. Enjoy lunch on our patio with the best views in town. Try a burger, fries and a milkshake. Experience fast and friendly service. Dine-in or take-out. Free wi-fi. Come see us at 435 Sixth Street (next to the Alpineer)
www.ParadiseCafeCB.com, (970) 349-5622.
Pita's in Paradise – Crested Butte
Eat, Drink & Enjoy! Pitas In Paradise offers a wide variety of traditional Greek and Mediterranean cuisine with gluten free, vegetarian and vegan options available. Offering take out and catering in addition to our indoor and patio seating! Open every day from 11 a.m.-9 p.m. with the best Happy Hour in town from 2-5 p.m. daily. We pride ourselves on the excellent service we provide to our customers, affordable rates and the freshest ingredients. Head over to Pitas In Paradise at 302 Elk Avenue. (970) 349-0897, www.PitasInParadise.com.
Public House
Public House is a modern execution of a historic Colorado saloon. Public House celebrates Colorado craft breweries, wineries, distilleries, seasonally relevant and farm-driven food, generous lodging, and the conviviality of live music. Located at 202 Elk Avenue, we offer lunch, dinner, and daily happy hour specials. Check us out on Facebook, Instagram, or on our website at www.publichousecb.com for latest music schedules, menu and other specials. (970) 349-0173.
Rocky Mountain Chocolate Factory
Desserts extraordinaire: 16 fabulous flavors of ice cream, fine chocolates, fresh baked cookies, hand-made fudge, hand dipped caramel apples, illy® cappuccino & espresso, hot chocolate, kids candy, gourmet jelly beans, Pepsi® Products, assorted chocolates in gift boxes and sugar free chocolates.  Remember your furry friend with white confection dipped dog bones. We are located downtown at 314 Elk Ave., Crested Butte. Open Late. We follow all COVID safety procedures. We Love Second Homeowners, Visitors And Locals! Curbside delivery upon request.
Rumors Coffee and Tea House
Rumors Coffee and Tea House is a cozy spot on Elk Avenue for a great drink and a comfy seat. We are also home to Townie Books, Crested Butte's independent bookstore. While drinking a nice hot drink, browse our local history, non-fiction, historical fiction, young adult and children's books. Our cafe has breakfast burritos and breakfast sandwiches for those deep powder mornings when you just need to grab something and go. We also have delicious pastries from Frank's Deli to go with our organic coffee, large variety of chai, and hand blended loose leaf teas. Locals and visitors alike love our space for meetings and getting a little work done while away from home. Our friendly baristas and booksellers are here to help you find that perfect book for your time in Crested Butte and provide a great hot drink for cold winter days. 414 Elk Avenue, (970) 349-7545.
SlapBurger
Grab some tasty treats and your favorite beverage at the oldest saloon and gaming hall in downtown Crested Butte, established in 1896. Kochevar's is offering up the SlapBurger menu featuring The SlapBurger (of course!), Sliders and Build Your Own (BYO) Burgers with chicken and veggie options available. Along with a variety of appetizers and even foot-long corndogs…we can satisfy any taste bud! Come visit us at the top of Elk Avenue; cross Coal Creek and we're the third door on your right. We'll fill the belly up and send you home happy! 127 Elk Avenue, (970) 349-7117.
Tin Cup Pasty Co. & Third Bowl Ice Cream
Tin Cup Pasty Co. pays tribute to the area's mining past, bringing back the Cornish pasty long since forgotten in Gunnison County. What's a pasty you ask? It's truly the best comfort food encircled in a flaky crust, some might call a pasty a gourmet hot pocket. Dine-in or carry-out so you can get back to your adventures, our pasties and sides are for the entire family to enjoy. Craft beer, craft soda, fun sides and desserts too! And depending on the season, take advantage of our large outdoor patio and lawn. Now home to Third Bowl Homemade Ice Cream! Open every day but Wednesday 8:30 a.m. to 9 p.m. 425 Elk Avenue, www.tincuppasty.com.
Wooden Nickel Bar and Steakhouse
The original and best steakhouse in Crested Butte since 1981, the iconic Wooden Nickel, one of the few remaining historic, ski-town bars, is known for serving the finest steaks in town. The Nickel specializes in USDA Prime graded, tender Filet Mignon, N.Y. Strip, Rib Eyes and our famous, succulent Prime Rib. Our menu additionally features Elk Tenderloin, Rack of Elk, Alaskan King Crab, Duroc Pork Rib Eye, Rack of Lamb, grilled Seafood and fresh garden salads. The largest and best Burgers, Buffalo Burgers and Chicken Fried Steak add to your menu choices. Giant Lobster Tails and a variety of Surf and Turf specials are available nightly. The historic bar offers a wide range of martinis, your favorite liquors and to complement your meal, a select wine list at attractive prices. Please join us for your special evening out at Crested Butte's oldest bar and best steakhouse. Classic yet casual. Bar opens at 4 p.m. with Happy Hour til 6 p.m. Dinner from 5:00. 222 Elk Ave. Downtown Crested Butte. Open year-round. Reservations Suggested. Please call (970) 349-6350 after 4 p.m. www.woodennickelcb.com.
Mt. Crested Butte
The Bakery at Mt. Crested Butte & Brown Lab Pub
Returning for our 29th winter on Crested Butte Mountain. Located slopeside at the base area, the Bakery at Mt. Crested Butte offers the finest baked goods west of the Continental Divide. Come see our expanded menu plus all your old favorites. Our full service bar, the Brown Labrador Pub, offers daily drink specials. Come enjoy our family friendly atmosphere. Call (970) 251-5195 for special orders. COVID-19 guidelines followed at the Bakery!
Treasury Liquors and The Store and Deli 
Treasury Liquors and The Store and Deli are open daily year around. Conveniently located in Mt. Crested Butte across from the bus stop, we serve fresh made-to-order deli sandwiches, hot dogs and brats. We also offer groceries, lottery tickets, an ATM, tobacco products, liquor, beer and wine. Treasury Liquors and The Store and Deli is your convenient one-stop shop in Mt. Crested Butte! (970) 349-0306.
Crested Butte South
Crested Butte's Personal Chefs
We are a qualified staff of professional chefs, ready and able to handle all of your private and party food needs. Our food encompasses the best of savory and sweets. Our culinary style reflects the ingredients of the season and the mountainous region in which we live. We tailor each menu to fit your unique taste. www.crestedbuttespersonalchefs.com
Gunnison
Buckel Family Wine
Buckel Family Wine is a small family-owned winery in the heart of Colorado. We produce Old World styled wines with minimal intervention, allowing the terroir and grapes of Colorado to express themselves. Our tasting room/wine bar is located at 1018 Highway 135, Unit B, Gunnison, CO 81230. Find us on the east side of Highway 135 just north of Gunnison, when heading towards Crested Butte. Stop in for a wine tasting, wine flight, or a glass of Colorado wine. Check the website to sign up for newsletter updates or for special events
www.buckelfamilywine.com. Hours Friday-Saturday 2-7 p.m. Call or email for a private tasting, event or appointment (970) 349-2071, info@buckelfamilywine.com.
Pita's in Paradise – Gunnison
Eat, Drink & Enjoy! Pitas In Paradise offers a wide variety of traditional Greek and Mediterranean cuisine with gluten free, vegetarian and vegan options available. Offering take out and catering in addition to our indoor and patio seating! Open every day from 11 a.m.-9 p.m. with the best Happy Hour in town from 2-5 p.m. daily. We pride ourselves on the excellent service we provide to our customers, affordable rates and the freshest ingredients. Stop by and see us at 730 N. Main Street, Gunnison. (970) 707-4030. www.PitasInParadise.com.