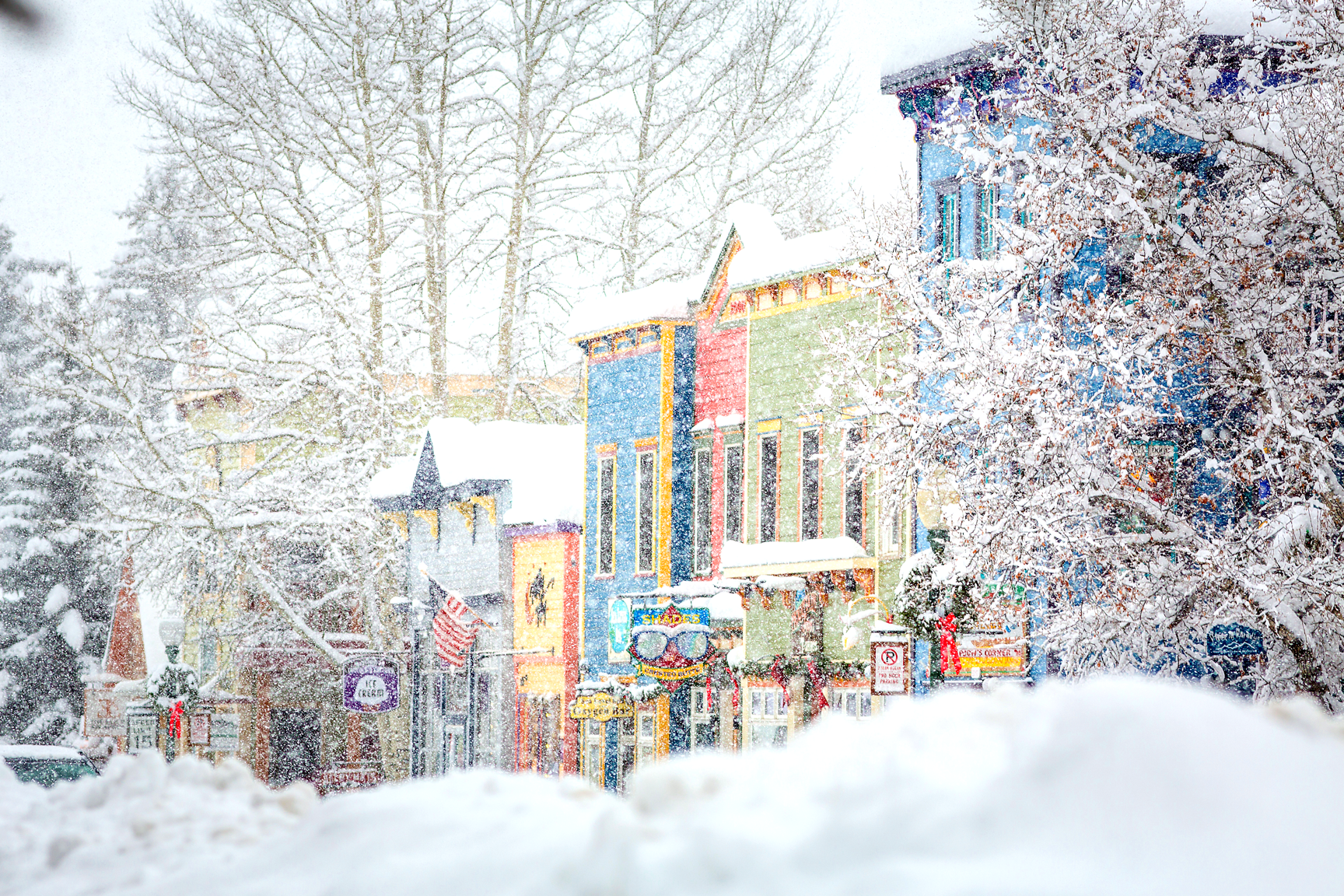 Crested Butte After Hours
After a day on the mountain, there's more to consider than après-ski and dinner. How do you want to spend your nights? If you're up for a drink, a game, some dancing, or live music, catch the free shuttle to town and check out one of these iconic Crested Butte locations.
Pubs and late-night bars
The Eldo, upstairs next to the post office, has long been known as a "sunny place for shady people." Now it features local brews from Elk Avenue Brewing Company, located onsite, and you'll find more than great local beer on tap. The Eldo hosts live music throughout the season and offers daily happy hour specials, "pub grub" and games like foosball and pool.
About a block up Elk, you'll find Kochevar's, a historic Crested Butte saloon built in 1886. The oldest tavern in town, this iconic building has had many faces—family home, hay barn, even a bowling alley—and hosted many drinkers, including the infamous Butch Cassidy. Today, it's home to lively spirits, great food and games (shuffleboard, pool or darts anyone?) and an unforgettable collection of antiques unearthed on the property.
Across the street, Public House might be the "new kid on the block," but it already feels like a longtime Crested Butte establishment. It's a pub, tap room and music venue. Public House also serves locally crafted beer from Irwin Brewing Company.
The Talk of the Town, near the corner of Third and Elk, is a bar for the more boisterous crowd. It's often the place to go for a good night of dancing. They also have two pool tables upstairs, darts, foosball, video games, a juke box, live music, and on busy nights, a second bar upstairs.
Custom cocktails and wine
If you're looking for distinct drinks or a cozy atmosphere, Crested Butte has several options. The Princess Wine Bar is probably the most intimate of the nighttime venues. Located on the south side of Elk between Second and Third streets, the Princess offers more than a great selection of wine. You'll also find beer and cocktails, a nice selection of appetizers and desserts, and live acoustic music.
Just up the street, Bonez tequila bar and grill has one of the most beautiful barbacks in town and one of the best selections of tequila. Try a flight while sitting under the jaw-dropping locally made bottle light fixture.
For some locally distilled and award-winning rum, stop in across from the post office at Montanya Distillers. The tasting room is open until 9 p.m. and it's worth starting your night early to visit. Montanya Rums are made by hand. Their drink menu dazzles, and the appetizers are farm-fresh.
In the alley behind the post office you'll find the Dogwood Cocktail Cabin. Do not be fooled by its size. They say good things come in small packages, and this miner's shack turned "cocktail cabin" offers a wide selection house-infused artisan cocktails and delicious, unique small plates.
If you're in the mood for some beer and want a wide selection, head to the Brick Oven and take a seat at the bar. They have 30 beers on tap and rotate smaller batch kegs from some well-known breweries. Be sure to ask about the specials of the day and enjoy.
Of course, almost all of the restaurants in town have great bars to enjoy, open earlier in the evening and closing by 9 or 10 p.m.
Getting home
The Mountain Express is a free shuttle that runs between Crested Butte and Mt. Crested Butte. It runs until about midnight every night of the week so you can be a responsible drinker. (See the full schedule on page 53.) The town taxi can also be contacted for a limited number of rides when the Mountain Express stops running. And check your Uber app for available drivers.
And remember to drink plenty of water. Alcohol has a greater effect on everyone up here at 8,885 feet above sea level. It's worth keeping in mind, especially when you want to grab first chair the next morning. Have fun and be safe out there.