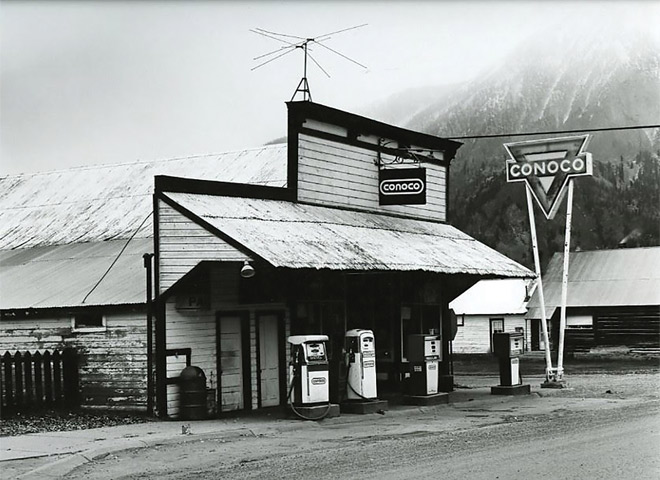 Conversations…on Elk Avenue
New Museum exhibit

 

celebrates oral histories of Crested Butte
[  by Kendra Walker  ]
The tradition of oral storytelling is deeply embedded in human history. It crosses cultures and takes many forms—through words, poems, prayers, and even songs. Throughout history, word-of-mouth stories have been passed down from generation to generation. And it's those oral histories we record that allow us to preserve our stories for generations to come. 
This summer, the Crested Butte Mountain Heritage Museum will begin to share its extensive collection of oral histories by highlighting some of the valley's most iconic old-timers. A new exhibit, called "Conversations… on Elk Avenue," will transport Museum guests back in time as they listen to firsthand accounts from community members and families of Crested Butte's past and present. Among those highlighted include the Spann, Guerrieri, Falsetto and Verzuh ranching families, some of the pioneers of Crested Butte's mountain biking and Tony Mihelich of the beloved Tony's Conoco, the historic building that is now home to the Crested Butte Mountain Heritage Museum.
The idea for the exhibit emerged because of the large collection of audio recordings the Museum has accumulated over the years.  
"The oral histories we have at the Museum are pretty large. We have boxes of DVDs, tapes, and recordings on our hard drives," says the Museum's curator and collections manager, Ashley O'Hara. "We've done a lot of work getting digital versions of these recordings, but we don't have any of those oral histories being used in any of our current exhibits."
"Conversations… on Elk Avenue" will feature history and photographs of each of the old-timer families, along with QR codes that will direct folks to a SoundCloud audio recording sharing more about each subject. 
"We have Phyllis Guerrieri, a fourth-generation rancher, telling about her grandmother's pet deer who was trained to get the mail," says O'Hara. "We have Joe Falsetto talking about his father working in the Jokerville Mine. Lee and Polly Spann, whose family homesteaded near Jack's Cabin in 1878, talk about raising their daughters on a ranch. We have stories about Rudy Verzuh, who was the Crested Butte postmaster for 37 years. We hear from Don and Kay Peterson Cook, who were so integral in the preservation of mountain biking here in Crested Butte. And Sandra Cortner, who's photographs and stories of the old-timers were really inspiring for this exhibit."
Then there's Tony Mihelich. "We don't have any oral recordings from Tony himself before he died in 1996, but we have Glo Cunningham and others talking about their interactions with Tony," says O'Hara. "You really get this great secondhand understanding of how kind he was. He was often the first person people met when they rolled into Crested Butte. You didn't pump your own gas, Tony did." 
O'Hara also hopes "Conversations… on Elk Avenue" inspires those with stories of their own to make their voice heard. "If somebody sees this exhibit and has an amazing story from 40, 50 years ago, let's sit down in Tony's chair here in the Museum and record this and put it into our archives." 
The goal is that the exhibit not only becomes a launch point for sharing the museum's oral histories collection, but also helps capture new oral histories. 
"We want to start creating some buzz around our oral histories, and collect more stories from the community, from our old-timers, our locals and our second homeowners," says O'Hara. "So many people that live here or have been coming here for years have incredible stories to tell, and I think it's really important to capture those firsthand accounts. You can learn so much, like what was the Depression like here, or Prohibition? We've heard a lot of stories of people making their own wine and beer here," she laughs. 
This summer, the Museum also plans to record stories from community members that will be posted on the Museum's Instagram. 
"Kind of like a boots-on-the-ground, taking-it-to-the-street concept," says O'Hara. "We can catch folks outside the museum, take a quick video with our phone, capture that story, and post it. We'll have this fun way to interact with the public and create this amazing, free archive."
Eventually, O'Hara also plans to create a podcast series, and sit down with folks to share their accounts. "For example, let's grab 10 people from the valley who were involved in those pioneer days of mountain biking," she says. "It's another way for us to continue to preserve those stories and continue telling them."
Long-term, "I want to get our entire oral history collection preserved onto a digital platform," says O'Hara. "Then we can start taking these oral histories and start implementing them into other exhibits and even a permanent oral history exhibit that we can rotate through."
"Conversations… on Elk Avenue" opens Memorial Day weekend at the Crested Butte Mountain Heritage Museum and will run for 12-18 months. The Museum will also be hosting several events for Oral History Month in June. For more information, visit crestedbuttemuseum.com.