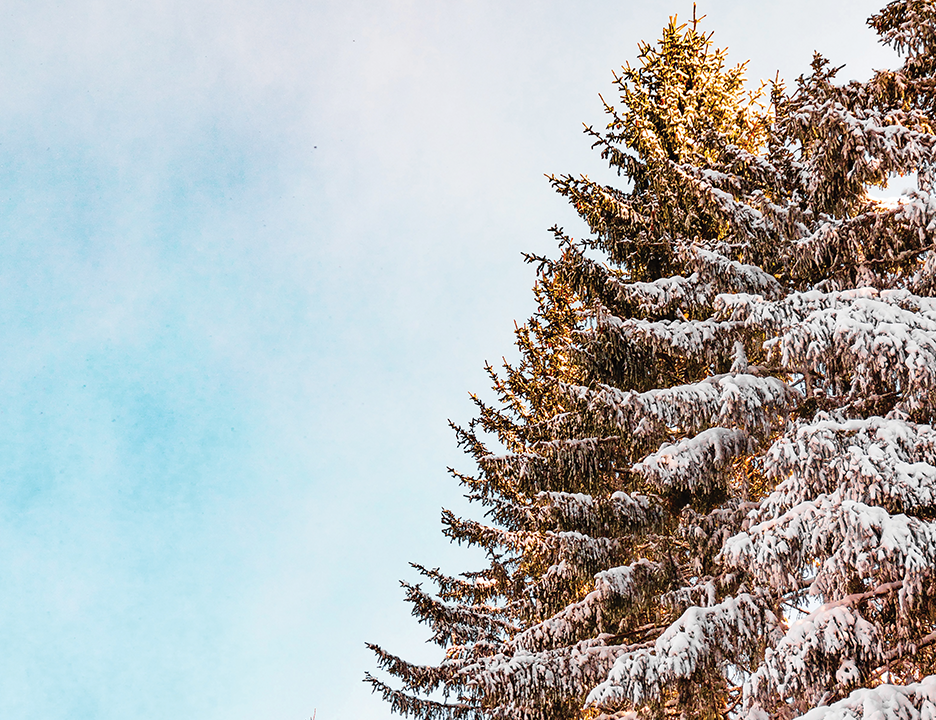 Snow Day
Story By Tyler Hansen
Hygge:A quality of coziness and comfortable conviviality that engenders a feeling of contentment or well-being (regarded as a defining characteristic of the Danish culture)
At this point, the Scandinavian ethos of hygge is about as ubiquitous as word art that says "Live, Laugh, Love." Meik Wiking's "The Little Book of Hygge" has sold something like a billion copies. Elle Magazine and Starbucks Coffee and FTD Flowers and HGTV and a thousand other corporations now use hygge to market to you and me. But let's face it–our culture does a great job of offering up terrible versions of what is good. Exercise? Shakeweight. Transportation? Recumbent bikes. Clothing? Mom jeans.
You can go online and find sweaters or blankets or candles labeled as hygge. Somewhere, someone (let's be honest, probably on etsy) has probably made a framed print that says, "Huge Hygge Hugs – 10¢." But ultimately, hygge is something more like a feeling than it is an objective state, so these items are the equivalent of claiming a pair of gloves is tender or a children's car seat is content.
Here's the deal though, trendiness and marketing aside, Crested Butte in the winter has the capacity to be about as hygge as can be found outside of Copenhagen on a rainy November day. There's no better feeling than finding a comfortable chair by a window, preferably with a fire nearby, and enjoying a good book while the snow piles up outside. In terms of coziness, that's pretty on the nose. Crested Butte can surprise you with unlooked-for moments that are the definition of hygge.
A few years ago, a group of my closest friends reserved the Nordic Center Yurt to have a dinner party that coincided with both the deepest, darkest part of winter and one of the biggest snows of the season. As my wife and I headed out on skis to meet everyone, the last light of day faded to the west and the snow blew in, wet and heavy. Bundled up though we were, our progress was slow and cold and frustrating. Eventually, though, through the noise of the storm, the faint light of the yurt appeared out of the dark, a beacon of refuge calling out to us.
We arrived to find our friends gathered together by the wood stove laughing with one another. The only thing warmer than the fire was their welcome to us. We settled in for a meal of beef stew and fresh bread paired with warm drinks. And quickly the storm outside transformed from a burden to a comforting call beckoning us to stay right where we were.
There was a moment, though, a particular time that I recall clearer than the others. All at once, our cell phones began to buzz and chime. We checked them and the news we received washed through the yurt like a tide. For the first time in 30-some-odd years, school was cancelled for the next day. The storm was too big, the snow too heavy. For the first time in decades, we became grade-school kids listening intently to the radio, celebrating the hoped-for news.
That was hygge. It couldn't be imprinted onto a mug or sown into a blanket. It couldn't be perverted by marketing or cheapened by retail. It was, pure and simple, a time of transcendent well-being shared within community. It was perfect. May it be the same for you.