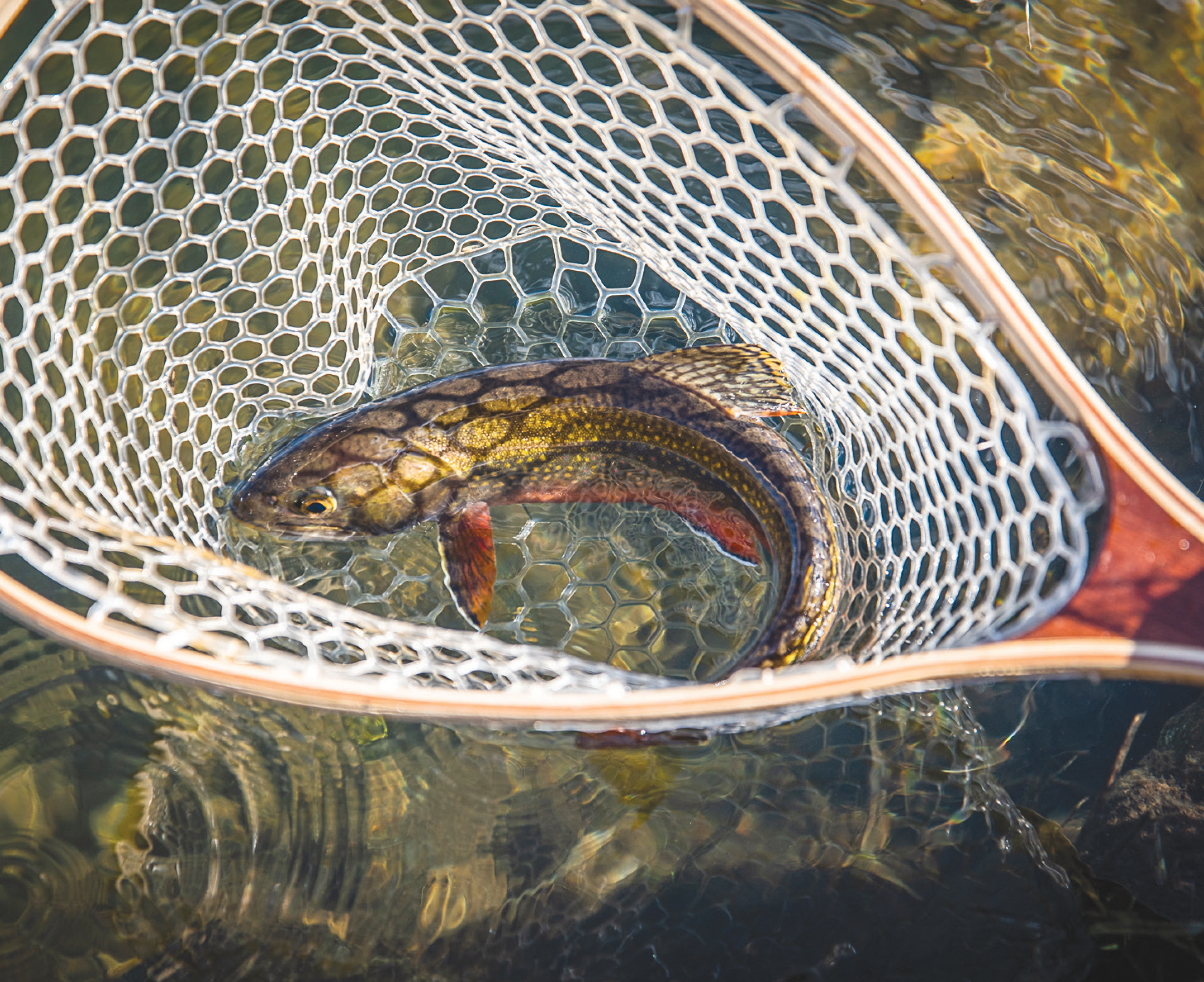 Alone with a Fly Rod
By John Norton
Twenty years ago, living in Aspen, a daughter's friend asked if I'd take her dad out on a private stretch of the Roaring Fork. On the appointed morning I walked with him down to the river, put him at the bottom of a productive run, checked his fly box and suggested some patterns that often worked well, pointed to where he might cross 50 yards upstream, and strode away. From time to time, I'd watch him fish and saw that he was hooking up. All in all, it was a nice day for both the weather and catching trout and many solid whitefish, prolific in the lower Roaring Fork. After three or four hours I walked back to him. We decided it was a good day of fishing and left the water.
The daughter's friend was over at the house a week later. I asked her how her dad enjoyed the day. "He said it was good fishing," she said, "but that you really didn't fish with him."
I had no answer for that. Unless I'm in teaching-fishing mode, I'm never really with anyone fishing, even if we came to the river together. Before I even heard the term social-distancing, I practiced it on the water.
My other non-snow sports— mountain biking and whitewater boating— have that same element of social distancing. But at the end of a long uphill bikers will gather for a rest. Kayakers will find themselves together in an eddy at the bottom of a rapid. Fly fishing, to me at least, is the most solitary, socially distanced of summer sports.
Wynn Williams is a fishing buddy. He tells me tales of fishing up Kebler in small streams, untouched by many fishermen, and the fly patterns that work well in those tiny waters. I've explained to him how to fish the 20' Czech leader with a stiff butt, with an 11' 3wt rod, and why I think that combination outfit produces superior results to a shorter leader and rod. I've tied him the Czech leader. Wynn is a gregarious, social animal. I have some of that in me. We enjoy each other's company. We find many of the same things interesting. We share the love of fly-fishing.
But Wynn has never invited me to join him on his small streams. And I've never invited him to join me on the East or Taylor to demonstrate Euro-nymphing.
We mostly fish alone, without being lonely at all. Every cast is an invitation of courtship to one of God's most beautiful creatures. And most of those casts go unrequited.
My wife Robin fishes the same way. Occasionally, I will watch her fish. Occasionally, she will watch me fish. But the rest of the time on the water we may not even be in sight of each other, let alone be fishing together. Maybe someone would describe what we do as fishing simultaneously. That may be one reason our 42-year marriage has slipped by so seamlessly.
Occasionally we will hire a guide. I will offer that every guide I've ever been with understands the life and patterns of his home waters better than we, even when those home waters are ours as well. Leaving a river one day after a guided trip, I sensed some disquiet in my wife's normally even-keeled mien. I asked. She replied that the guide's tips and pattern choices were excellent, but, "he wouldn't leave me alone."
I dream of being alone this summer alongside many of our beautiful rivers and streams. Sometimes in sight of my beautiful wife.