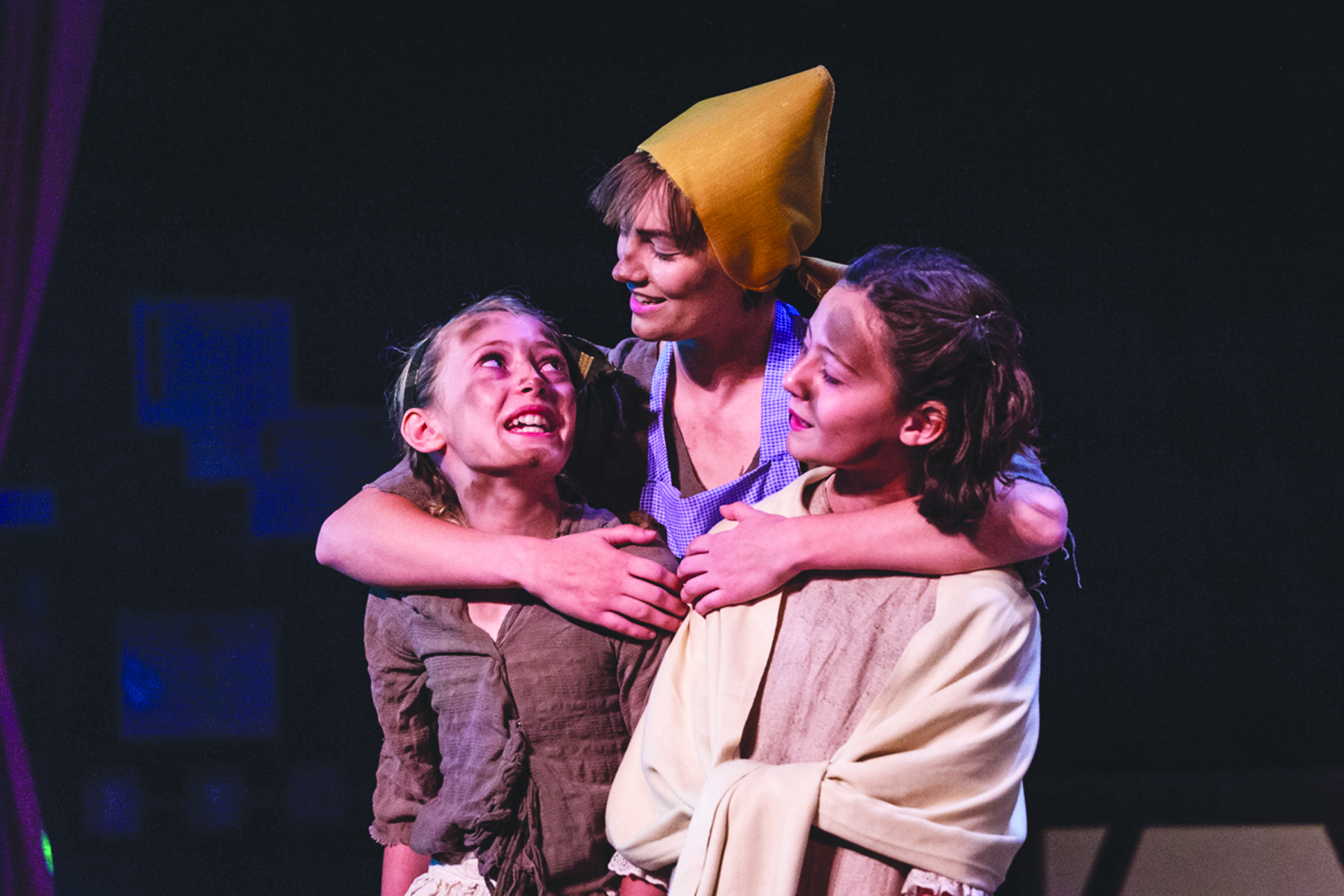 Stats:

947

0

Posted:

July 2, 2019

Category:

What To Do
A Bit of Arts and Culture
From classes and workshops to plays on the local stage, there are so many offerings to take in some culture or expand your creative skill set in Crested Butte.
Art Studio classes
The Art Studio on Elk Avenue, part of the Center for the Arts adult programming component, offers a plethora of classes and workshops. Get inspired with classes in clay, painting, photography, jewelry making and fabric art as well as Paint Your Own Pottery.
Crested Butte Film Festival
The CB Film Festival from September 26-29, brings award-winning international films, filmmaker talks, guest celebrities and actors, parties and events to town. The Crested Butte Film Festival features narratives, documentaries, outdoor adventure, and short films, as well as children's film programs. In addition to the annual festival, the Film Fest hosts a Monthly Film Series throughout the summer with a powerful lineup of inspiring films.
Mountain Heritage Museum
Learn about the history of Crested Butte at the Mountain Heritage Museum, which is housed in the beloved local landmark, Tony's Conoco. Evolving exhibits like the model town and railroad, the history of skiing in Crested Butte and the days of coal mining tell the story of the town's past. To get an up close look at the town's past, consider going on a Historic Walking Tour that the museum hosts each week.
Music Festival
For more than 20 years, this iconic Crested Butte festival has been bringing unparalleled music to the mountains. Look for of all types of performances, from classical and bluegrass to opera and Gypsy Jazz from July 1-August 28. Not to be missed for music lovers!
Culinary Arts
Get in the kitchen and learn a few new tricks with the Center for the Arts Culinary Classes this summer. Taught by some of Crested Butte's favorite chefs, you can learn about high altitude baking, wine pairing and cooking with cannabis. Visit crestedbuttearts.org for the full class schedules. And visit some of the area's gorgeous homes during the Center's Tour de Forks fundraising events where amazing food and spirits are served.
ArtWalk
Go for a walk and take in some amazing art at one of this summer's ArtWalks. From 5-8 p.m., participating galleries open their doors for a special ArtWalk evening on June 22, July 3 and August 10.
Literary Arts Classes
The Center for the Arts' Literary Arts Department lets you explore the craft of writing in workshops; be inspired by life-affirming prose at readings; or network with other writers and readers. Highlights include Young Writers Summer Workshop, a class about Writing Place: Homelands in Literature and more. Local and visiting writers will lead the courses and discussions throughout the summer.
Rocky Mountain Biological Lab
Over the past 91 summers, the Rocky Mountain Biological Lab (RMBL) has grown from an abandoned silver mining town to one of the premiere biological research centers in the world. This summer, join RMBL on a Geology Van Tour or a Gothic Science and History Tour.
Wine and Food Festival
The Crested Butte Wine and Food Festival, July 25-28, is an annual four-day epicurean celebration bringing world-class chefs, winemakers, brewers, distillers, sommeliers and spirits experts together in one of the most scenic, captivating and charming towns in Colorado. This destination event, now in its 10th year, promises to be more incredible than ever in 2019, with over-the-top winemaker's dinners, brunches and lunches; a new Reserve Tasting featuring only premium and highly-rated wines; and a wide range of educational seminars for the novice and connoisseur alike held at the new Center for the Arts building.
Crested Butte Library
The historic Crested Butte Library, housed in the Old Rock Schoolhouse, has a summer full of opportunity for adults and kids to engage and learn. Gather over coffee for Socrates Café to ponder a Socractic question and engage in civil discourse. Meet with the Novel Tea Book Club and discuss the month's book selection. Bring the kids to baby, toddler or big kid storytimes all summer long.